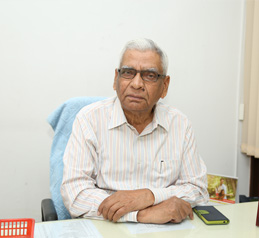 The Bihar Association was formed with the prime objective of addressing the cultural, education and social needs of the citizens of Kolhan zone and its periphery. The first step in this direction that our Association took, was establishing an English medium, Rajendra Vidyalaya, in the city of Jamshedpur in the year 1970. It was a matter of time before school developed into one of the best institution of education in Jamshedpur. Since then, the school is growing by leaps and bounds. It is affiliated to council for India School Certificate Examination, New Delhi and stand competent for academic excellence including co-curricular activities for all round development of the students.
With the same confidence, we have ventured into field of Higher Technical Education in Jharkhand and established the B. A. College of Engineering & Technology (BACET), Jamshedpur. Our sole purpose of establishing an engineering college in the city was to provide the students of eastern India the opportunity to pursue engineering as an academic subject and as a career.
BACET Jamshedpur answers the ambitions of those who wish to presume a career in engineering. It offers quality engineering education at a reasonable fee structure. It is our mission to transform BACET into a learning place of excellence. We are having five branches— Mechanical Engineering, Electrical and Electronics Engineering, Electronics and Communication Engineering, Computer Science Engineering and Civil Engineering. We welcome and invite students and their parents / guardians to use BACET as catalyst in fulfilling their dreams.
(B.N. Choudhary)